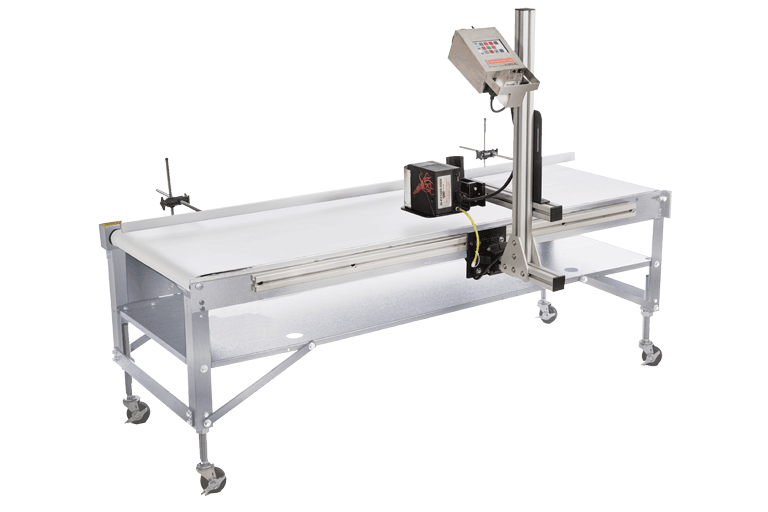 About the Stainless Steel Conveyor
Eastey's EC Series conveyors are designed for primary or secondary product marking and offer a reliable stand-alone product transport for various applications. These conveyors are available in a stainless steel finish, making them ideal for integration with ink jet printing equipment. They feature an endless food-grade belt with self-tracking V-groove for consistent alignment, and a washdown motor with immersion-proof vents and gaskets to protect against environmental damage.
The AC controller is enclosed in a NEMA 4X/IP-65 rated box, further safeguarding against damaging conditions. With adjustable conveyor legs and modular control, these conveyors are easy to use and maintain, making them the perfect solution for your product handling needs.
Stainless Steel Conveyor Features
Extrusion rail included for easy integration with ink jet printing equipment

Washdown motor and stainless steel finish for rugged and reliable operation in tough environments

AC controller enclosed in NEMA 4X/IP-65 rated box to protect against environmental damage

Adjustable conveyor legs (20" to 33.5") for customizable product transport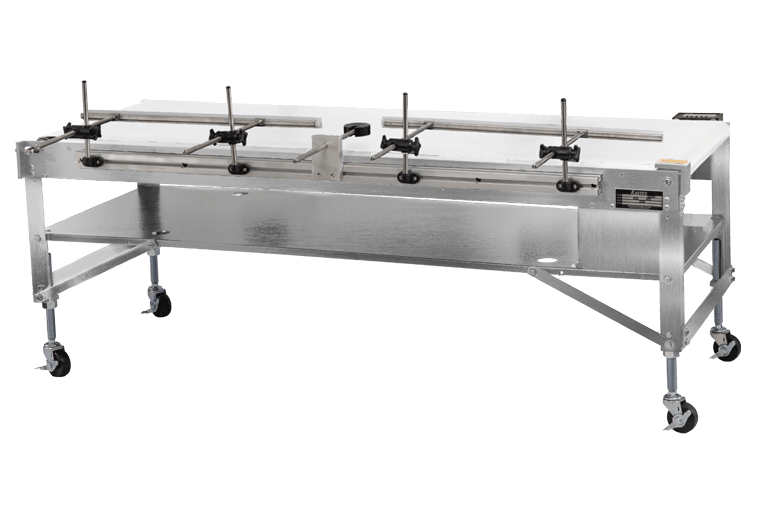 Contact KelCode Solutions Today To Learn More