About the SB/TB-2
The SB/TB -2 Case Taper is a versatile machine that is designed to handle a wide range of case sizes and shapes. It is ideal for businesses that need to seal boxes of different sizes quickly and efficiently. This machine can seal boxes as small as 4.75″ in length and as large as 27.5″ in width and height, making it suitable for a variety of applications.
One of the key benefits of the SB/TB-2 Case Taper is its simple and reliable design. It requires minimal maintenance and is easy to operate, which helps to keep production costs low. Additionally, the machine's four drive belts work in unison to create a strong and consistent seal on each case. This ensures that the boxes are properly sealed and protected during transport.
Another important feature of the SB/TB-2 Case Taper is its adjustable side belt drive and top compression rollers. These components help to ensure that over-filled and over-sized cases are properly sealed, even if they are not perfectly aligned. This makes the machine a great choice for businesses that need to handle a wide range of box sizes and shapes.
SB/TB-2 Features
Reliable and efficient machine with a unique and simple design that minimizes production and maintenance efforts while providing a fast and efficient alternative to manual hand taping

Fast and easy case changes with flexibility for boxes 4.75″ in length and greater, accommodating a wide range of box sizes

Four drive belts work in unison for a strong and consistent seal, while the adjustable side belt drive and top compression rollers make the machine a great solution for over-filled and over-sized cases

Capable of sealing boxes as large as 27.5″ wide and as tall as 27.5″, making it an ideal choice for industrial case taping operations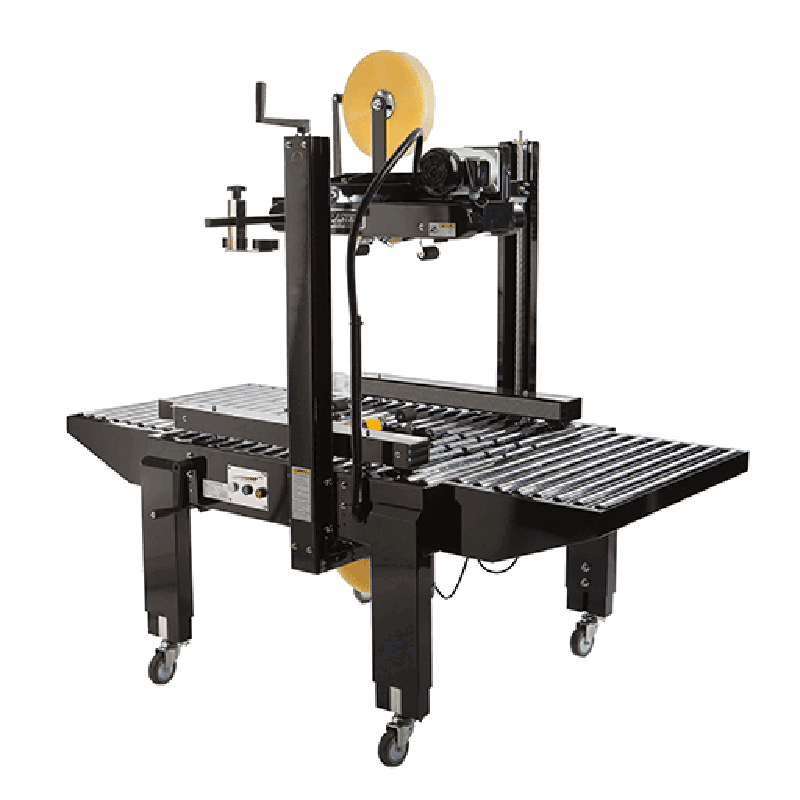 Contact KelCode Solutions Today To Learn More