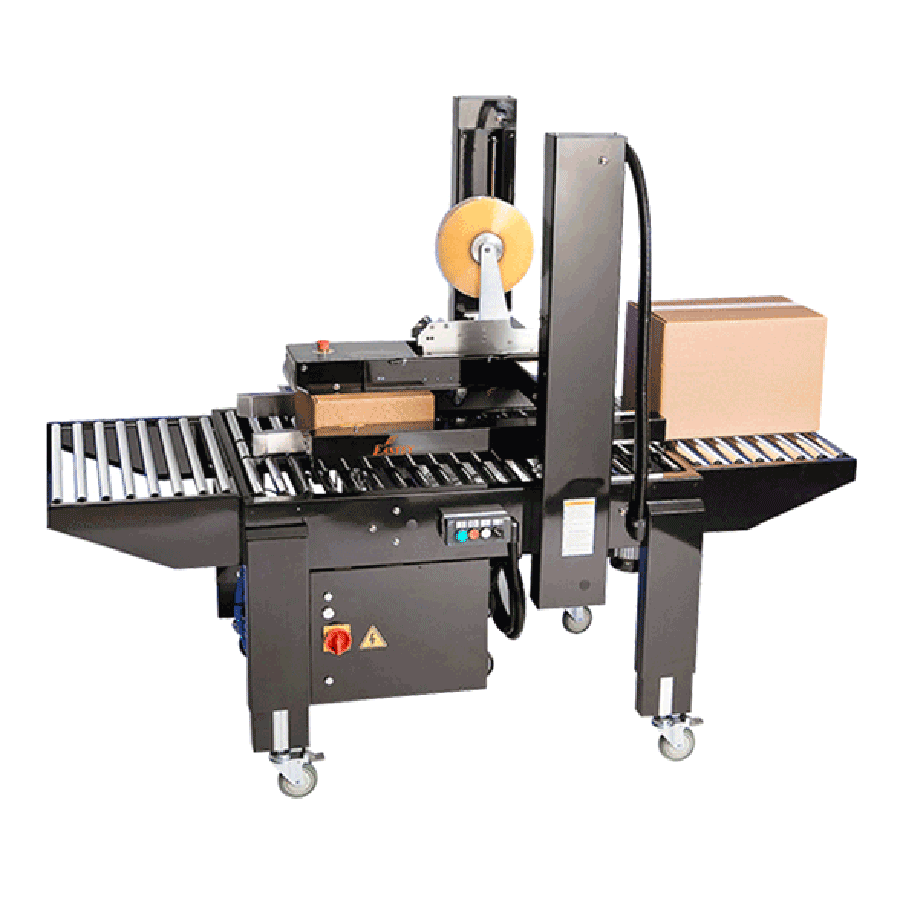 About the

SB-2EX Random
The Eastey SB-2EX Random is a highly dependable and efficient case taper that is designed to handle various box sizes. Its unique and straightforward design helps to minimize production and maintenance efforts, making it a great option for businesses that need a reliable and efficient case taper.
The SB-2EX Random is equipped with side belts that make it ideal for heavy weight, narrow, or small boxes, as well as for void-fill random cases. This feature makes it very versatile and able to handle a wide range of box sizes and shapes.
One of the key benefits of the SB-2EX Random is its easy-to-load tape cartridges. This feature makes it fast and simple to change the tape when necessary, which helps to improve efficiency and minimize downtime. The machine can seal boxes as narrow as 4.5″ wide and as low as 4.5″ tall, thanks to its automatic side rail and tape head height adjustments.
SB-2EX Random Features
Reliable and efficient machine that handles different box sizes with side belts, ideal for heavy, narrow, or small boxes

Easy-to-load tape cartridges and automatic adjustments make sealing boxes as narrow as 4.5″ wide and as low as 4.5″ tall fast and easy

Reduces production and maintenance efforts, with a unique and straightforward design that minimizes downtime

Equipped with a memory function that reduces wear on the machine and eliminates full travel of the tape head, extending the lifespan of the case taper
Contact KelCode Solutions Today To Learn More