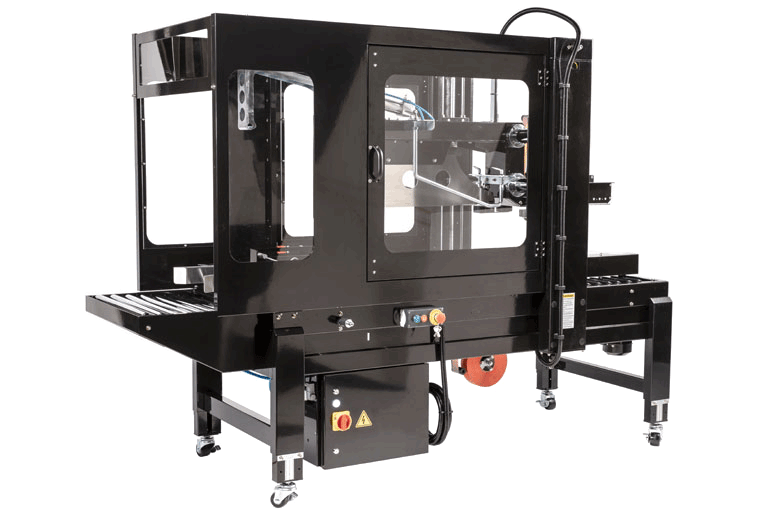 About the SB-2EX AUTO
The SB-2EX Auto is a machine designed for quickly and effectively closing and sealing the tops and bottoms of up to 20 cases per minute. It does so by automatically closing all four top flaps of each case and using an adjustable plow system that accommodates various carton sealing applications.
This machine is an excellent alternative to hand taping and is capable of handling boxes ranging from 5″ to 24″ in length. Additionally, it has the ability to accept cartons from a powered conveyor and can easily switch between different case sizes using a photoeye controlled drop conveyor gating system, making it a versatile and efficient option for your packaging needs.
SB-2EX AUTO

 Features
High-speed automatic machine that closes all four top case flaps and seals the top and bottom of each case, offering a faster and more efficient alternative to hand taping

Adjustable plow system provides flexibility for varying carton sealing applications, accommodating a wide range of box sizes and shapes

Able to accept cartons from a powered conveyor and meter them with a photoeye controlled drop conveyor gating system, minimizing downtime and increasing production efficiency

Utilizes Eastey's EX Quick-Load top and bottom tape cartridges, making it easy and convenient to change tapes and seal boxes as narrow as 4.5″ wide and as low as 5.0″ tall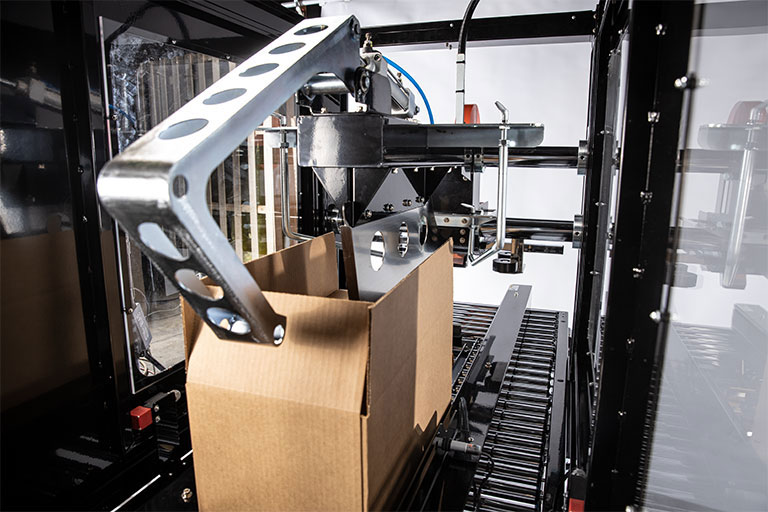 Contact KelCode Solutions Today To Learn More