About the Flex Conveyor 
Experience unmatched reliability with Flexible Conveyors, tailored to meet the demands of your day-to-day operations. These conveyors are meticulously designed and built to deliver optimal performance, allowing seamless transfer of lightweight or heavy packages.
Crafted with all-steel construction, Flexible Conveyors exhibit unparalleled structural integrity. Adjustable in height, they offer a range of 19.7″ to 31.5″ (500mm – 800mm), ensuring ergonomic flexibility. Furthermore, their extendable length spans from 59″ to 177″ (1500mm – 4500mm), accommodating diverse operational requirements. The ingenious design of these conveyors allows for a 180-degree return conveyor configuration, adding to their versatility.
Flex Conveyor Features
Capable of handling up to 226 pounds per linear foot, these conveyors effortlessly accommodate a wide range of package weights, providing exceptional versatility

The all-steel construction ensures unmatched strength and durability, guaranteeing reliable performance even under demanding conditions

Equipped with plastic wheel bearing conveyors, these conveyors offer smooth and efficient transfer of packages, optimizing workflow

Heavy-duty casters enable easy transportation within the plant, allowing for flexible placement and adaptability to changing operational needs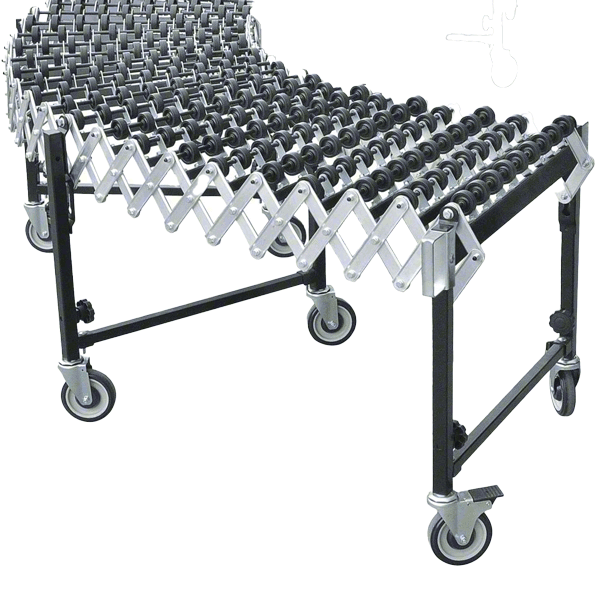 Contact KelCode Solutions Today To Learn More