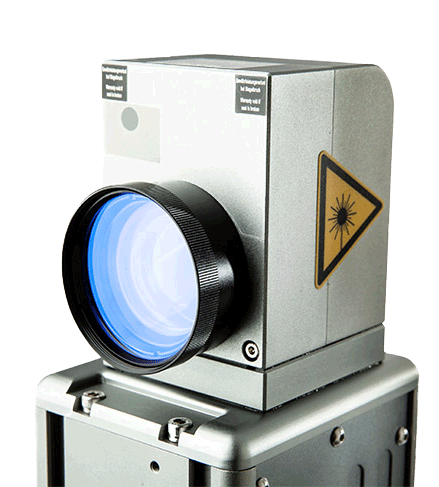 About the

SQ-50F
The SQ-50F fiber laser coding system is a versatile and efficient solution for permanent coding in various industries. With its 50W model, it can handle high-speed marking applications in the automotive, electronics, medical, aerospace, and other primary coding applications. The SQ-50F laser can permanently mark onto ceramics, plastics, matte metals, rubber, composite material, and more, making it ideal for diverse production environments.
The fiber laser coding system offers a range of benefits, including static or continuous marking modes, ensuring high-speed marking without compromising quality. The system requires no inks or solvents, making it an environmentally friendly and cost-effective solution. The fiber laser's high accuracy and precision ensure non-dot matrix, razor-sharp marks, providing a high-quality finish on a wide variety of substrates.
The SQ-50F laser coding system is designed for reliability and longevity. It features a rugged cast aluminum controller body and integrated key switch and interlock relay for increased safety on the production floor. 
SQ-50F

 Features
User-friendly 7" touchscreen software built directly into the controller for convenience and ease of use.
Intuitive system with focus finder and code area preview window on product during setup for quick and easy laser marking setup within minutes.
Easily configurable in a variety of angles with the option of an additional mobile stand for added flexibility.
Optional fume extraction systems available to connect directly to SQ-Laser systems, providing a cleaner and healthier work environment.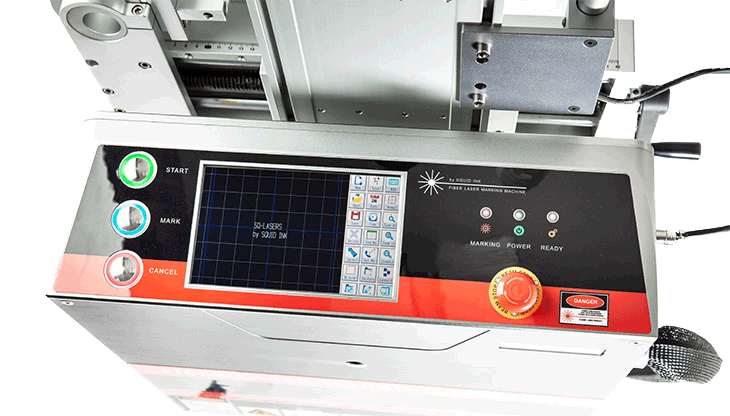 Contact KelCode Solutions Today To Learn More