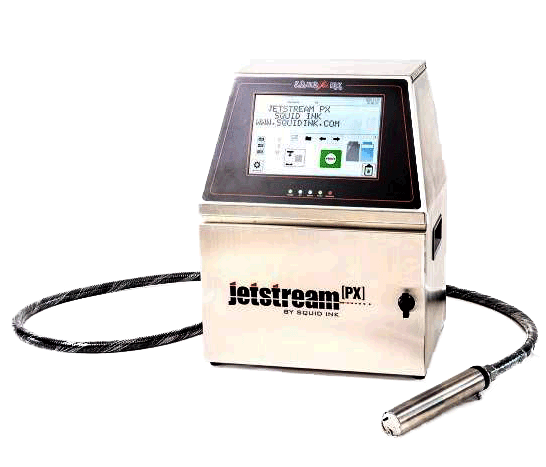 About the

JetStream PX
The JetStream PX CIJ printing system is a unique solution for superior quality small character printing on a wide range of substrates, such as porous, non-porous, smooth, textured, curved, concave, and more.
It excels in applications requiring high contrast and hard pigmented inks on dark surfaces. The system's white and other opaque inks provide excellent visibility on dark-colored surfaces, making it an excellent choice for industries such as parts marking, extruded products, rubber, wire, cable, and many others.
JetStream PX

Features
The JetStream PX offers a reliable solution for pigmented small character primary product coding.
The system's 10.1″ color touchscreen interface is user-friendly and features numerous options to streamline coding operations.
Users can print messages with variable database information directly from a USB drive.
Quick-load messages can be selected for lines that require fast message changeover, with up to 16 options available.
The JetStream PX's onboard graphic editor allows for easy changes to messages with graphic elements, making it an intelligent and versatile system.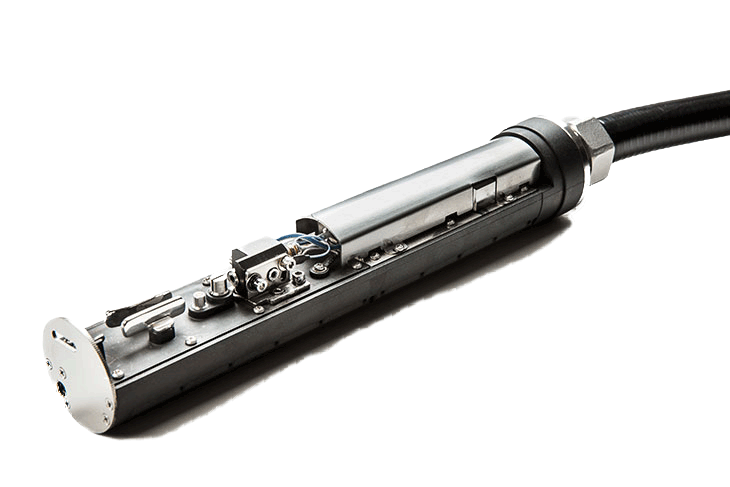 Contact KelCode Solutions Today To Learn More