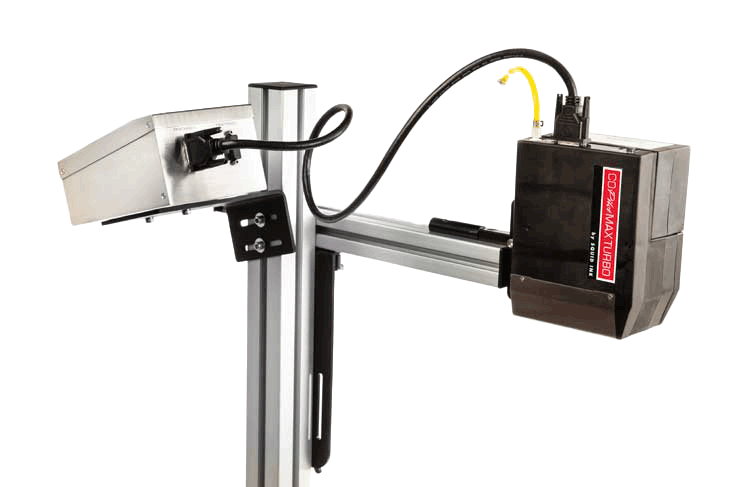 About the COPILOT MAX Turbo
The CoPilot Max Turbo printing system is designed to provide superior quality hi-resolution printing on both porous and non-porous surfaces. With the added capability to run UV LED curable inks, it is the ideal solution for applications that require immediate dry times on non-porous surfaces. With up to 2.8 inches of print height per printhead and the ability to run two printheads from one controller, the CoPilot Max Turbo offers versatility and cost-effectiveness.
The CoPilot Max Turbo utilizes innovative active ink system, allowing users to tilt or rotate the printhead in any direction without adjusting the ink supply height. With its ability to print hi-resolution characters, sharp text, scannable barcodes, and eye-catching logos at 360 dpi, the CoPilot Max Turbo is a step ahead of its competition.
COPILOT MAX Turbo Features
The CoPilot Max Turbo controller is designed to keep up with fast-paced manufacturing environments.
It features increased processing power for faster execution of user commands.
The system has a faster GUI response time and near-instant message rendering capabilities.
The CoPilot Max Turbo ensures that your messages are printed precisely when you need them.
It provides an affordable solution for meeting GS1 barcode specifications.
Consumable costs for the CoPilot Max Turbo are typically 1/10 the cost of paper labels, reducing the need for pre-printed cartons and inventory costs.
The CoPilot Max Turbo is an excellent choice for those looking to streamline their coding and marking process or save money.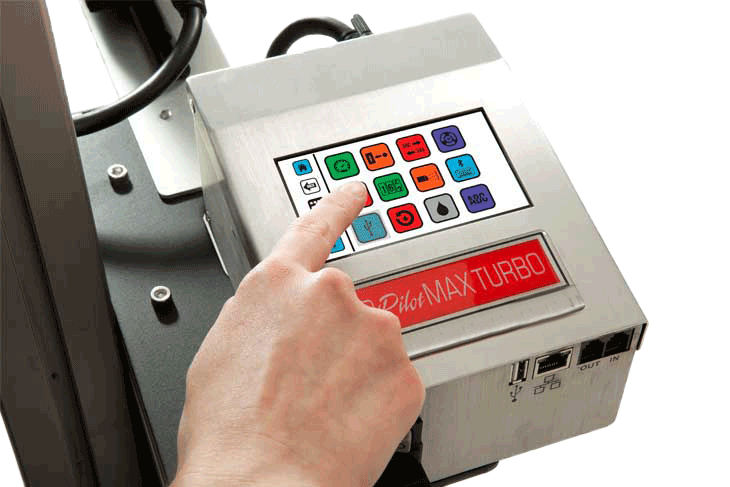 Contact KelCode Solutions Today To Learn More