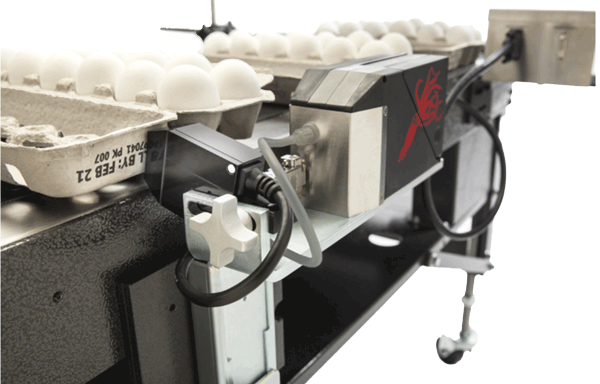 About the COPILOT Flex
The COPILOT Flex is a superior printing system designed to produce high-resolution characters, crisp text, real-time information, scannable barcodes, and visually appealing logos on pulp, foam, and PET egg cartons.
With a print height of up to .7 inches and the capability to print multiple lines in one pass, the CoPilot Flex streamlines your printing process.
The CoPilot Flex is engineered to fit seamlessly into your egg packaging line or in areas with limited space. Its compact design enables it to be mounted in nearly any part of your egg packing process, without requiring additional engineering or modifications to your conveyor.
The small printhead adjusts to the slope of the carton for a clear, high-resolution print. The system even has the ability to invert the printed message, making it suitable for use in both open and closed carton zones. With print speeds of up to 135 ft/minute, the CoPilot Flex keeps your production running smoothly.
COPILOT Flex Features
Compact design for easy system integration

Ink Efficient and Reliable

Comes with a 200ml ink cartridge that holds nearly 5 times more ink

Specially designed and tested to adhere well to pulp, foam, and clear PET egg cartons, while producing dark and easily readable print.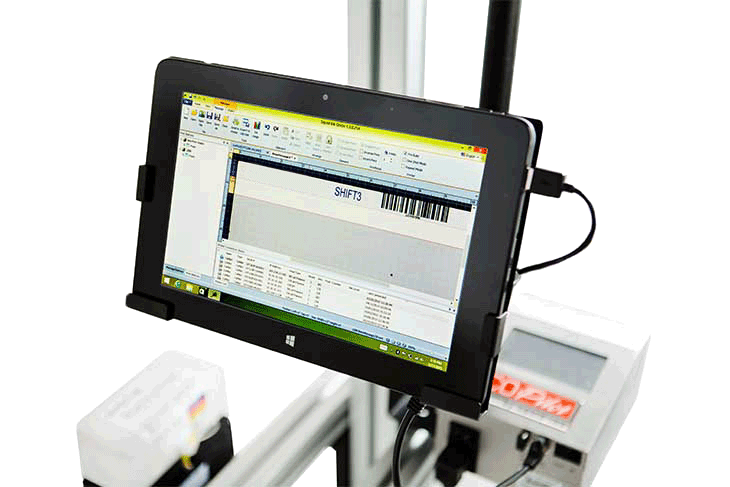 Contact KelCode Solutions Today To Learn More