Squid UV LED Curing System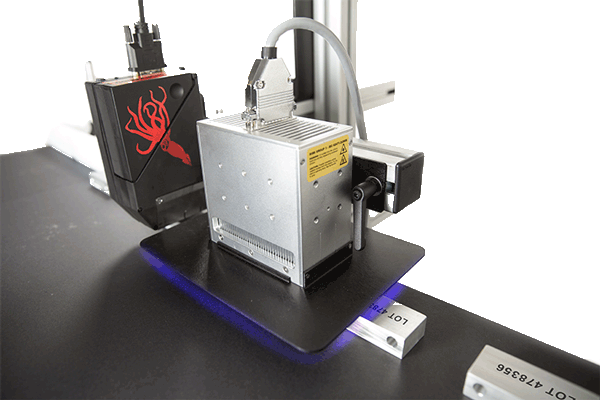 Squid UV LED Curing System
About the

Squid UV LED Curing System
The Squid UV LED Curing System, a reliable and efficient solution for UV curing across various commercial and industrial applications. With the ability to cure ink on metal, glass, automotive products, plastics, electronics, and more, the Squid Ink UV Curing System ensures accurate and consistent results every time.
One of the standout features of the Squid UV system is its high curing quality. It can cure inks in a 20mm x 80mm area using a single illumination module. If a larger area needs curing, another system can be added to double the curing area to 40mm x 80mm or 20mm x 160mm. The advanced LED module provides consistent luminance, resulting in reliably cured products. Unlike conventional halogen heat lamp drying, the stability of UV LED technology ensures predictable and stable output of electricity, avoiding any related problems.
Squid UV LED Curing System

Features
The Squid UV system offers low running costs due to its use of UV LED technology for stable and efficient ink curing.
An integrated super cooling system helps lower operating temperature, extending machinery life and reducing maintenance costs.
The system's use of UV LED curing results in significant energy savings, using about 75% less energy than typical UV arc lamp curing.
With a 20,000+ hour illumination runtime, the need for frequent lamp replacements is eliminated, making the Squid UV system a cost-effective option for UV curing needs.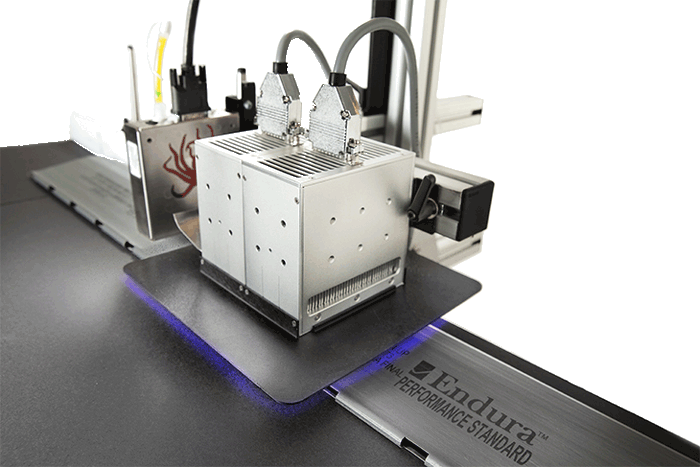 Contact KelCode Solutions Today To Learn More