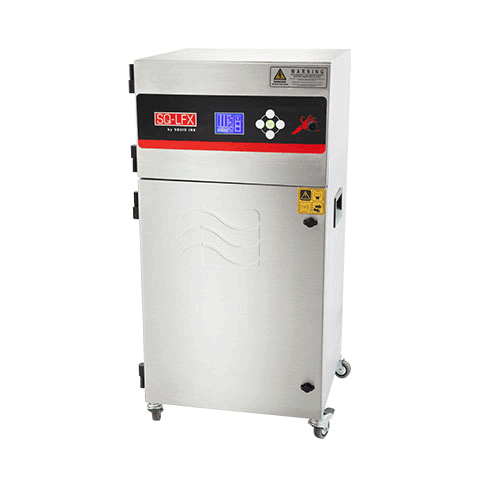 About the

SQ-LFX
The SQ-LFX Laser Fume Extraction System is a cutting-edge solution that meets the stringent fume extraction requirements of laser marking applications. It is designed to be one of the most advanced compact laser fume extractors on the market, developed in collaboration with PurexTM, one of the foremost companies in the industry.
Featuring Intelligent Operation with IQ, the SQ-LFX offers the highest quality HEPA and carbon filters for effective air filtration. Additionally, the system offers a wide range of unique features packed into one compact package. The informative graphic display provides operators with a clear view of the system's operation, providing a quick-read visual representation. Using the system, users can view performance and operating parameters for evaluation purposes and view analytical data.
SQ-LFX

Features
The SQ-LFX is designed with both performance and safety in mind, ensuring peak performance while reducing maintenance downtime.
The system features Automatic Flow Control technology, which balances airflow rates with filter type, depth, and surface area to achieve a constant extraction rate.
Adjustable Air Flow makes it easy to adjust the SQ-LFX for multiple applications, which extends filter life.
The system's reverse air flow design prevents condensation and prolongs the life of filters.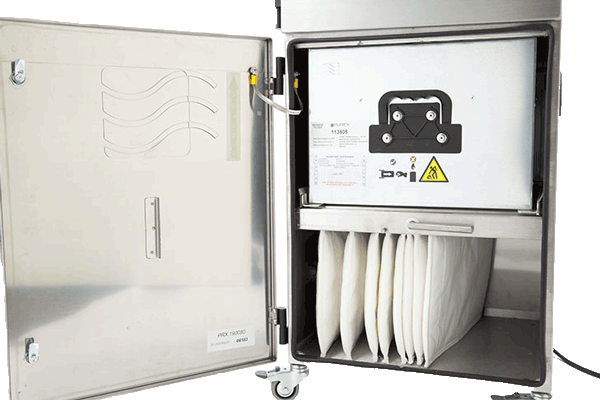 Contact KelCode Solutions Today To Learn More